Laura Hooks's Recommendations
Laura was Amazing! I Highly Recommend.
Cameron Copeland
Chula Vista, CA
Laura was amazing I highly recommend. Reason one, I was stationed overseas in Italy, I couldn't physically be in the area to view houses, she took the time to go to every house I was interested in for a live video walk though and made a second video for me to watch over. Secondly my search went from buy to rent and nothing changed she continued to be responsive at every call or text. Driving sometimes up to an hour just to view houses/condos for me. 100 percent appreciate her and all of her help. I will use her again in the future.
---
Helpful and Responsive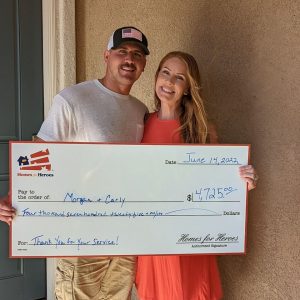 "Laura was very helpful and responsive via phone whenever we had questions or needed to talk to her. There were a few hiccups that weren't in her control but overall a smooth process. Thank you Laura!"
---
Exceptional & Knowledgeable!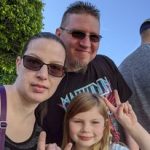 Jason & Liza B.
Chula Vista, CA
Laura is an exceptional realtor. She is knowledgeable, professional, and goes above and beyond to ensure that her clients are satisfied. She is always quick to respond to any questions or concerns and works diligently to find the perfect property for her clients. I highly recommend Laura for anyone looking for a reliable and trustworthy realtor.
---
Extremely Easy with No Stress!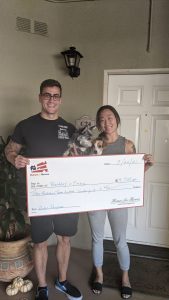 Bentley & Emma
Oceanside, CA
"Laura is fantastic! My wife and I were buying from out of state and Laura made the process extremely easy with no stress! She was always quick to respond and visit homes for us. Laura has great insight in the market and a keen eye when visiting listings- she would even catch things an inspector might not! Thank you Laura we are so grateful to have had you by our side during this process!"
---
I Strongly Recommend Her!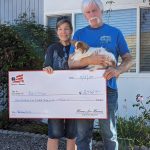 Laura is very knowledgeable, thoughtful, and detail-oriented. She took the time to listen to our list of must-haves and helped us to narrow our search immediately. She did a great job with negotiating our deal too once we found our home Additionally, I found that Laura was conscientious and picked up on several things that we missed during the process - amazing!! She also kept in constant contact with us throughout the process - even when we were still in the waiting-mode (hardest part!!). Laura was a capable agent, and I would strongly recommend her. She also has a great personality and a lot of hands-on experience when it comes to home renovations and repairs. We really enjoyed working with her and would not hesitate to call her again! Thanks Laura!!
---
Delightful Experience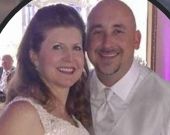 Noelle Turpin
Hollister, CA
Laura was incredibly pleasant and easy to work with. She knows the market, knew how to help us sell for top dollar, and was very responsive by phone/email/text. What a delightful experience it was to have Laura for our realtor.
---
I'm Forever Thankful!!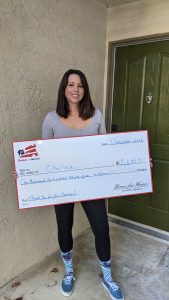 Laura is a fantastic resource when buying a home. I am a first time home buyer and was very lucky that Homes for Hero's partnered me with her. She is extremely thorough, patient, and able to stay competitive in a sellers market during a pandemic. I'm forever thankful!!
Source: realtor.com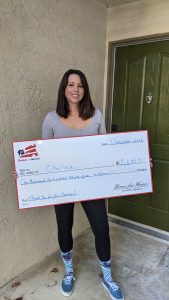 ---
Professional, Knowledgeable & Dedicated

Breton MacDonald
Temecula, CA
"Laura is a great real estate professional. Her knowledge and dedication for a smooth transaction for all makes her a great ally to have in your corner!"  Breton MacDonald, Loan Officer, Geneva Financial
---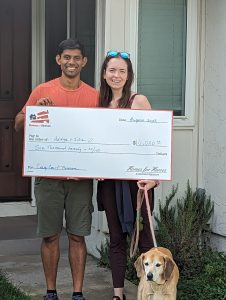 Aditya & Julia
Lemon Grove, CA
"Laura Hooks was an exceptional Relator. Despite having many obstacles during our move (at no fault of Laura) she was able to help us navigate all of them and get us to the best possible outcome. She was with us every step of the way, and we absolutely plan to hire her for our next transaction. Being a military family moving is always stressful, but having Laura to help made it 100 times better. Not only did she help us find a house in the right location, she was also able to get us a home that was below our budget. I highly recommend her!" Julia L.
Another great review from a recent transaction. My buyers are military and moving to the San Diego area from the San Jose area. Their home requirements were "$1 million or under, single level, extra driveway area, close commute to work and a VA assumable loan would be nice if we can get it."
Well I aim to please. I was able to get them EVERYTHING on their list! The best part is their assumable loan interest rate at 2.75% instead of today's rate of 6.6 - 7.5%.
Being a military family they also were rewarded for their service with Homes for Heroes. They received $6020 back when they closed.
If you want to buy or sell and want the level of service I provide. Call me today for a strategic marketing consultation.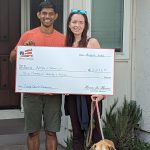 ---
Very Happy and Always Available for Our Questions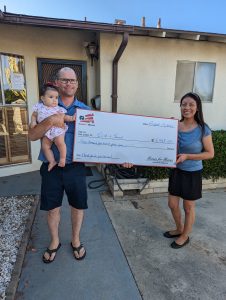 Ilia & Janet Nikiforov
Oceanside, CA
My wife and I are first-time home buyers and Laura was very helpful in guiding us throughout the process of purchasing our first home. She was always available for us to answer any questions that we could have (and we had many). The whole process was new to us and she always made sure that we understood every step of the home buying process. Laura is very knowledgeable, and the questions that she couldn't answer, she directed us to the right person who could. On a lot of occasions, she even did some research to help us. During our house hunting, she pointed out some details that we didn't see (such as cracks in the floor and wall). She was always looking after us. Overall, we're very happy to have had Laura as a realtor and we're glad to have listened to her advice because thanks to that we saved over 20k dollars in escrow fees.